Overview
Conference Speakers
Sponsorship Opportunities
Registration
Program
Activities
Overview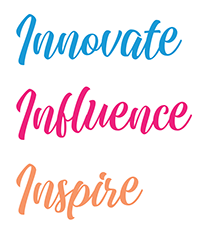 The Jersey Shore Chamber of Commerce invites you to save the date for its first ever Jersey Shore Women's Conference to be held at the Berkeley Oceanfront Hotel in Asbury Park, New Jersey on November 17-18, 2021. The Conference will bring together Jersey Shore leaders in business and industry, committed to advancing women and commerce. This year, we will focus on the power to INNOVATE, INFLUENCE AND INSPIRE. Business and community leaders have risen to the occasion presented during the past arduous and historic year. At the Conference, we will honor and educate from the hard lessons learned when women have met the moment and risen above and beyond presented challenges. We will take away inspiring and practical advice that we can all use to elevate our own businesses, careers, and lives.
We also hope you seize this extraordinary opportunity to BE A SPONSOR of this event. Make an impact and help us inspire our community. Your involvement will provide meaningful participation and highlight your commitment to our collective mission. Our lineup of visionaries is growing and includes: Kim Guadagno – Former Lt. Governor of NJ; Caroline Manzo – American Television Personality, Entrepreneur & Author; and Rosemary Novellino-Mearns – Author, Lyricist, Playwright & Retired Dancer.
The energizing content in this beautiful setting will be the perfect opportunity for relationships and partnerships to form.
Website Jersey Shore Women's Conference Promotion
The Jersey Shore Women's Conference – Health and Safety Standards
The Jersey Shore Women's Conference is committed to facilitating a well-attended and beneficial event while simultaneously caring for your health and safety. We are cognizant of the ever-changing regulatory environment related to COVID-19. Accordingly, the Jersey Shore Women's Conference will abide by the most restrictive guidelines that govern the space. This standard will allow the organizers to be flexible to observe any new requirements that may arise. Masks and hand sanitizer will be supplied, and cleaning staff will be specially employed as well. We look forward to providing this unique opportunity for business and community leaders to join together during a time when demographically, women have so significantly struggled. Join us in our mission to Innovate, Influence, and Inspire.
Cleaning, Health & Safety Guidelines – The Berkeley Hotel (berkeleyhotelnj.com)
Conference Speakers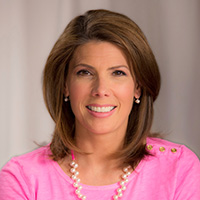 Master of Ceremonies, NBC News Anchor
Dara Brown is an NBC News anchor for breaking news and weekend coverage on MSNBC. Dara joined NBC in 2000 to pioneer webcasts for msnbc.com. She has spent the past 22 covering world news and politics for MSNBC TV, Early Today, First Look, TODAY, CNBC and teamed with Al Roker for TWC's Wake Up With Al.
As a child, Dara began a theatrical career at the age of 10, working in NYC's Milliken Show. National tours include "ANNIE" and "GYPSY" with Angela Lansbury, Broadway showcases, two musicals in Japan, commercials, voice overs, and TV shows including Guiding Light, and Law and Order: SVU. Her caricature hangs in Sardi's Restaurant.
She studied Shakespeare at Oxford University and holds a BS in East Asian Studies and a BA in Broadcast Journalism from NYU. Dara is a volunteer for 180 Turning Lives Around, an ambassador for the Samaritan Center at the Jersey Shore, a Board Member at Algonquin Arts and Trustee at Manasquan River Golf Club. She is the proud mother to Hayden and Victoria.
Former Lt. Governor of NJ
Lt. Governor Kim Guadagno is the first lay leader in the 39 year history of the Mercy Center located in Asbury Park. The Mercy Center serves neighbors in the greater Asbury Park area with crisis services, long term family counseling and support as well as an independent, tuition free school for 5th to 8th grade girls. It is only one of two food pantries in Monmouth County that is open five days a week. Kim believes the Sisters Academy —whose girls have a high school graduation rate of 100% in an area where only 1 in 4 successfully finish high school— is the key to truly ending the cycle of poverty in our community. Kim is also a partner in litigation at Connell Foley in Jersey City and was the first President and CEO of the non-profit Fulfill, formerly the FoodBank of Monmouth and Ocean Counties during the first year of the pandemic. At its height, the FoodBank was delivering 15,000 more meals per day than the year before the pandemic.
From 2010 through 2018, Kim was New Jersey's first Lieutenant Governor and its 33rd Secretary of State. As Lieutenant Governor, Kim was the advocate for businesses statewide. She was also responsible for Elections, Travel and Tourism and roughly 300 other programs and commissions. Now unaffiliated, she was the unsuccessful candidate for Governor for the Republican Party in 2018.
Further, Kim has been a criminal lawyer and a federal and state prosecutor for more than three decades. She also taught at Rutgers Law in Newark for six years. She served as the first woman Sheriff of Monmouth County, New Jersey supervising an agency of 650 men and women that included the jail, the 911 communications center, and sheriff's officers.
Kim is an honors graduate of both American University, Washington College of Law and Ursinus College. She is married to Judge Michael Guadagno, now retired, and has three sons. The oldest is now a Captain in the United States Air Force and flies an F-35 fighter jet. The second graduated from Dartmouth and is in Finance in New York City, and the third keeps her grounded by recently testing how fast a State Trooper could go chasing a Honda on the Garden State Parkway. [Answer: 126 MPH]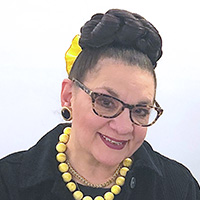 Rosemary Novellino-Mearns
Author, Lyricist, Playwright & Retired Dancer
Listed among the "Great Women of Rockefeller Center", Author, Retired Dancer, Lyricist, & Playwright. Rosemary's career began in Radio City Music Hall's Ballet Company where she danced for 12 years and became the Dance Captain.
In 1978, she was elected President of "The Showpeople's Committee To Save Radio City Music Hall."
Author of the book SAVING RADIO CITY MUSIC HALL : A Dancer's True Story, she reveals her amazing David and Goliath battle to save that magnificent Art Deco theater.
As a result of her book, Rosie is featured in the new award winner documentary GOING ATTRACTIONS: The Definitive Story of The Movie Palace directed by April Wright.
After leaving the Music Hall, she worked with Broadway choreographer/director Tony Tanner at Westbury Music Fair and her final professional dancing was in the touring Company of Michael Bennett's "BALLROOM" where she was a featured dancer in the role of Marie.
Since retiring from the dance world she has become a lyricist with her composer husband William Mearns who she met on The Great Stage at Radio City Music Hall where he was a soloist singer.
Jointly they have written the score for "EBENEZER" based on "A Christmas Carol," "A PATCH OF LIFE," based on "Mrs. Wiggs Of The Cabbage Patch," and "THE HAUNTED BOOKSHOP."
Rosie also has a Blog page: "Read What Rosie Wrote" featuring some of her published Non Fiction Short Stories.
Web Site: SavingRadioCityMusicHall.com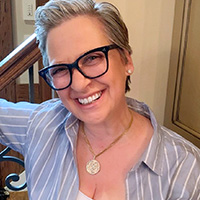 American Television Personality, Entrepreneur & Author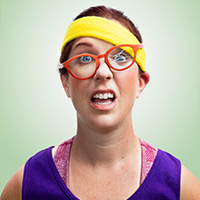 Erin Azar, better known as Mrs. Space Cadet, is a full-time running content creator and influencer on various social media platforms including TikTok and Instagram. 
Her videos have reached viral acclaim and have been viewed by millions. Recently featured on The Today Show, Erin candidly documents every aspect of going from 0 to 26.2 miles and how she struggles through each 13 minute mile. A "slow runner," Erin's authenticity and trademark Running Outfit of the Day pose has captivated hundreds of thousands of fans, and her content continues to inspire them to reach seemingly unattainable goals. As a wife and busy mom of three, Erin manages to find humor in the daily chaos of life and helps others to do the same through her relatable videos. Follow Mrs. Space Cadet as she trains for and runs in the October 10, 2021 LBI 18 Mile Run. Cheer her on as she attempts to finish the race before they take down the finish line.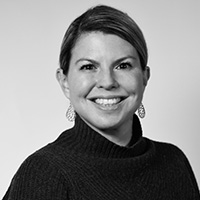 Managing Director and the General Manager, Kivvit
Laura Matos is a seasoned Democratic political strategist with an extensive career in political campaigns, government, and public affairs.
Laura is a Managing Director and the General Manager of Kivvit's New Jersey office. She works across multiple client teams firmwide, specializing in labor, coalition management and higher education. She maintains an in-depth understanding of government processes and their intersections with the private
sector, along with the workings of campaigns and managing large-scale coalitions.
Prior to joining Kivvit, Laura served on staff with three New Jersey governors in positions ranging from deputy director of scheduling to director of operations. While serving in state government, she was responsible for coordinating and
overseeing a vast array of public policies across all state departments. Laura also served as director of business development and communications at a top New Jersey
law firm.
In 2016, Laura took a leave of absence from Kivvit to serve as New Jersey Political Director for Hillary Clinton's successful primary campaign and served as an at-large delegate at the 2016 and 2020 Democratic National Conventions.
Laura has also served on numerous boards for Governor Phil Murphy, including the 2017 Transportation and Infrastructure Transition Advisory Committee, the Governor's Restart and Recovery Advisory Council and, at the request of Cong. Frank Pallone, on the New Jersey Complete Count Commission.
Laura serves on the Board of Latina Civic Action and as President of the Board of Latina Civic PAC.
Laura attended Rutgers University and lives in Belmar, NJ.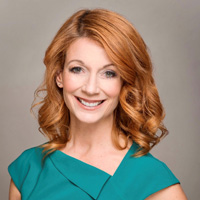 President, Marathon Public Affairs, LLC
Jeanette Hoffman is an experienced public affairs consultant and statewide media spokesperson specializing in strategic messaging, marketing, crisis communications and public affairs campaigns. As president of a public affairs firm that services a broad range of corporate and non-profit clients, she has over two decades of experience in issues advocacy, politics, policy, and state government.
Hoffman is also a media commentator who can be seen on national and New Jersey television and radio stations discussing politics and public policy. She is regularly featured as a political strategist for media outlets such as Fox, My9, Newsmax, NJTV, CBS News, News 12 New Jersey, Gannett Newspapers, Ebru TV, National Public Radio, WNYC radio and New Jersey 101.5.
Jeanette has been named to ROI's Influencers List Women in Business 2021, NJBIZ's prestigious "Forty Under 40" list and Fox's "Chasing News" Power List. Since 2012, State Senator Loretta Weinberg has consistently featured Jeanette on her New Jersey Women of Power List. She's also been named one of Observer/PolitickerNJ's top political operatives several times, and one of Save Jersey's "Right 40 Women to Watch." She is a regular speaker at Center for American Women and Politics "Ready to Run" campaign leadership training for women, and has served as a Faculty in Residence for CAWP's New Leadership program.
Jeanette has served as a senior vice president at one of the state's top ten lobbying firms and Vice President of the Commerce Industry Association of New Jersey, representing more than 900 businesses. A former Executive Director of the New Jersey Republican State Committee, Hoffman was the Party's primary media spokesperson throughout several campaign cycles. Jeanette began her career in state government working for Governor Christine Todd Whitman, and later worked for Assembly Speaker Jack Collins and Congressman Bob Franks.
A proud graduate of The College of New Jersey, Jeanette has served on the College's Alumni Executive Board. She is active with the Jersey Shore Partnership and an avid marathon runner and a former fitness instructor. Jeanette resides in Monmouth County with her husband and four children.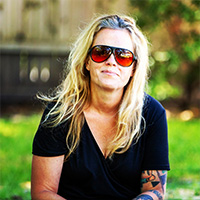 Deputy Mayor, Asbury Park
Amy Quinn currently serves as a senior staff attorney for the Community Health Law Project in Neptune. The Law Project assists the disabled poor with their legal matters. Through negotiation, litigation, and advocacy, Quinn combats discrimination, protects rights, and preserves independence and quality of life.
In addition, Quinn presently serves as Asbury Park's Deputy Mayor. Quinn has served the City of Asbury Park as a City Council member since July 2013. In that role, she has been seeking ways to involve Asbury Park's residents in community decisions, create transparency in government with improved communication, provide oversight and fiscal responsibility, support workforce development and small businesses. Being on the City Council and watching both the Council and the Community's ideas come to fruition has and continues to be an amazing experience for her.
Quinn has previously served the following community organizations and boards for Asbury Park: Asbury Park Public Television, Environmental & Shade Tree Commission, Business Committee, and Equity Committee.
Quinn and her wife were among the first couples married in New Jersey, at midnight on October 21, 2013 on the boardwalk in Asbury Park.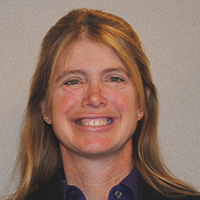 Lead Lender Relations Specialist & Lead Economic Development Specialist, U.S. Small Business Association
Sheryl Paynter, Lead Lender Relations Specialist and Lead Economic Development Specialist has been with the U.S. Small Business Administration's New Jersey Distric Office (SBA) since 2009. Sheryl's responsibilities include marketing the SBA's loan program to lenders, assisting lenders with administering the loan programs, and educating the local community about the Resources and Services available through the SBA.
Previously, Sheryl worked at Deutsche Bank in New York City as a Vice-President in their Corporate Finance Department. Sheryl also has worked at the Federal Reserve Bank of New York, at MetLife's Investment Management arm, and was the Lead Corporate Credit Analyst for Lord Abbett's Taxable Fixed-Income portfolio.

She graduated from the University of Maryland with a Bachelor of Arts degree in Economics and New York University's Stern School of Business with a Master's in Business Administration with a double major in Finance and International Business.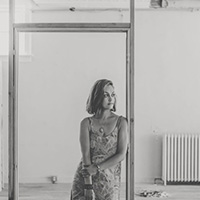 Fallon Schultz, MSW, LCSW, CAM
IFPIES Founder & Curator, Gottlieb District 1906
Ms. Fallon Schultz has more than 15 years of experience in clinical and international social work, concentrating in health, mental health and disabilities both as a private practitioner in the state of New Jersey and as the Founder & Chair of the International FPIES Association (IFPIES). She completed her undergraduate education at Monmouth University in West Long Branch, NJ and her graduate studies at Columbia University in the city of New York. After completion of her academic studies, she received her License of Clinical Social Work and Complementary and Alternative Medicine certification where she provided individual and group counseling to chronically ill patients and caregivers, mental health and healthcare reform.
After her son's own experience with FPIES, Ms. Schultz's passion for advancing research, education, awareness and support for the FPIES community led to the creation of the International FPIES Association (IFPIES), the leading patient advocacy organization for Food Protein-Induced Enterocolitis Syndrome. In the first five years, the organization established an official ICD-10 code, a nationally, government recognized FPIES awareness day, international consensus guidelines for the diagnosis and management of FPIES and an expansive growth in scholarly publications on the disorder under Fallon's leadership. A volunteer run organization, IFPIES supports over 11,000 patients nationally and thousands of families internationally. As well, IFPIES has several international chapters representing patients and providers worldwide. Fallon's vision and goal is to one day bring non-IgE mediated food allergies on par with traditional food allergy by creating diagnostic and treatment modalities for patients affected by Food Protein-Induced Enterocolitis Syndrome. In 2019, Fallon petitioned and partnered with the National Institute of Health and National Institute of Allergy and Infectious Diseases to begin development of an impactful, strategic research plan to address the growing needs of the FPIES community.
Over the last eleven years, Fallon has served as a parent member of the Children's Hospital of Philadelphia's Food Allergy Center, FPIES Clinic and Integrative Health Center, founded and created Food Allergy e-Services, utilizing telemedicine to support the practical management of food allergic disorders and continues to serve as allied health and faculty member of the American Academy and College of Asthma, Allergy and Immunology as well as the European Academy of Allergy and Clinical Immunology.
Currently, Ms. Schultz is launching "Gottlieb District 1906", New Jersey's first public market, live performance venue and community center pairing her diverse background as professional ballerina, social worker, entrepreneur and non-profit leader and advocate. Gottlieb District 1906 will serve as a business incubator, focused on the talents and economic advancement of artists, musicians, retailers and culinary creatives tasked at the revitalization of the historic downtown business district of Point Pleasant Beach, NJ.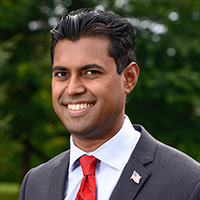 New Jersey State Senator Gopal serves the 11th Legislative District. Vin serves as Senate Majority Conference Leader and Chairman of the Military and Veterans' Affairs Committee. He also serves as Vice-Chair of the Senate Higher Education Committee and as a member of the Health, Human Services, and Senior Citizens Committee. He is currently the youngest member and the first Indian-American to be elected into the NJ State Senate.
Vin is a small-business owner, having built his business from the ground up, now with 14 employees. Vin is also the Founder and President of a 501c(3) organization dedicated to helping Monmouth County charities and individuals in need. He previously served on the Board of Directors for the then-Monmouth County Chamber of Commerce, and also served as President of the Hazlet Township Business Owners Association. He is also a past Board of Trustees Member of Big Brothers Big Sisters of Monmouth County. Vin spent many years as a volunteer first responder, serving as an EMT and certified CPR Instructor.

Vin holds a Masters in Public Administration from Rutgers University and a bachelor's degree from Pennsylvania State University.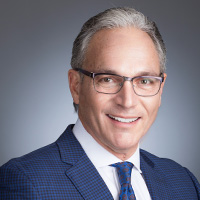 CEO and President, Manasquan Bank
James S. Vaccaro is Chairman, President and Chief Executive Officer of Manasquan Bank, a $2.3 billion dollar mutual banking organization founded in 1874. Manasquan Bank currently operates from fifteen offices and branches located in Middlesex, Monmouth and Ocean Counties, New Jersey.
Prior to joining Manasquan in 2012, Mr. Vaccaro served as executive vice president and chief operating officer for SpringPoint Senior Living, New Jersey's leading provider of not-for-profit senior house and healthcare.
While he has worked in other fields, the majority of Mr. Vaccaro's career has been as a leader within the banking profession, with more than thirty five years of experience in the industry.
He served as chairman, president and CEO of Central Jersey Bancorp, parent company of Allaire Community Bank and Monmouth Community Bank, which he helped found in 1998. From 1982 to 1995, Mr. Vaccaro was employed by Central Jersey Bank and Trust Company and served in various capacities including executive vice president, treasurer, CFO and member of the board of directors.
A leader in both civic and philanthropic organizations, Mr. Vaccaro is a member of the Board of Trustees of, RWJ/ Barnabas Health and a member of the Board and former Chair of Monmouth Medical Center. He is former Chairman of the Board for Visiting Nurses Association of Central New Jersey, a member of the Board of Trustees of Monmouth University and sits on the advisory board of Interfaith Neighbors and the leadership council of Prevention First. He also is t past Chair of the Board of Directors of New Jersey Bankers Association and currently remains on the Board. He is a member of the Board of Directors of Four Springs Capital, LLC, .
In 2013 Mr. Vaccaro was the recipient of the Monmouth University Distinguished Business Leader Award and in 2007, the Long Branch Chamber of Commerce honored Mr. Vaccaro with the Louis G. Libutti Community Service award for exceptional leadership, professional achievement and stellar record of community service.
Mr. Vaccaro received a BS in economics from Ursinus College and earned a PMD certification from Harvard Graduate School of Business.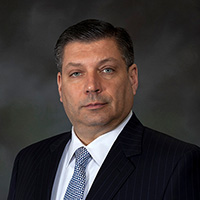 Managing Principal, Davison • Eastman • Muñoz • Paone, P.A.
Jim Paone is chair of the Business Law and Litigation Department. He is an experienced litigator with extensive state and federal court experience and has been designated by the New Jersey Supreme Court as a Certified Civil Trial Attorney. He is a frequent speaker on Civil and Trial Practice matters.
Jim's practice concentrates on commercial, corporate, construction and general liability matters. His wide client base ranges from local closely held businesses to Fortune 100 clients.
Jim currently serves as a Special Ethics Master for the Office of Attorney Ethics. He is also a member of the Defense Research Institute (Construction, Employment, Government Liability and Trial Committees).
He has previously served as:
Chair of the District IX Panel of the New Jersey Supreme Court's Ethics Committee (2006)
President of the Monmouth Bar Association (2011-2012)
President of the Board of Trustees of Autism New Jersey (2008-2012)
Prior to joining Davison, Eastman & Muñoz, Jim was a partner with Carton & Faccone in Avon, N.J. He received his B.A. from Washington & Lee University in 1986 and his J.D. from Seton Hall University School of Law in 1989, where he served as the Director of the University's School of Law Moot Court Competition.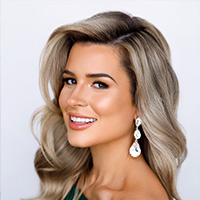 CEO, Business Owner, Philanthropist, Advocate for Women in Business, and Motivational Speaker
Kristina Henderson, the Chief Executive Officer and Co-Owner of Henderson Promos in Red Bank, New Jersey, was crowned 2020 Mrs. New Jersey American in the Mrs. America Pageant at the Mohegan Sun in Connecticut on August 8, 2020. The 29-year-old who grew up in Colts Neck, New Jersey, placed top 6 in the Mrs. American 2021 pageant in Las Vegas in March.
Henderson is using her reign to empower other women in business to take their existing companies to the next level. During her reign, she has visited with women in all 21 counties of New Jersey to support them and the local economy during the COVID-19 pandemic.
"I encourage women to look for other successful women in business for inspiration, guidance, encouragement, and mentorship," said Mrs. New Jersey Kristina Henderson. "Women really need to embrace each other's triumphs and build a network of support with each other. When one woman succeeds, we all succeed."
Recently, Henderson held an extraordinary, red-carpet event in Red Bank, New Jersey, honoring the "Stars of Women in Business" in New Jersey. About 100 women attended the networking event and awards presentation where several women leaders in television, business, and the nonprofit arena were honored for their contributions to the community and to the advancement of women. A high school graduate also received the first annual "Kristina Henderson Empowering Young Women Scholarship" for college.
Additionally, Henderson has used her reign to spread awareness about hunger and opioid addiction in our community. She works closely with "Fulfill Food Bank", an organization to prevent drug abuse called "Tigger House Foundation," and a nonprofit called "Zzak G. Applaud Our Kids Foundation" which provides free dance and music lessons for children in need. Kristina and her husband have also started a nonprofit of their own, "The Kristina and Bart Henderson Foundation", which will help fund community projects.
During the height of the pandemic, Kristina and her husband donated more than 125,000 masks to frontline workers and families in need through a collaboration with Feeding America. They donated the masks to food banks and nonprofits in five states to help keep employees, volunteers, and the community COVID safe. Their efforts received national and local attention on Good Morning America, NBC, and ABC.
Henderson graduated from Boston University with a Bachelor of Science degree in Journalism.
She is the Co-Founder of "The Giving Back Forum" – an event that brings together 65+ non-profits in the community to one space, where they can learn from one another, share resources, and promote awareness for their causes.
Henderson became a flight attendant at the age of 19. She went on to be a television news producer in New Hampshire. When Kristina's not working, she enjoys spending time with her husband, Bart, Co-Owner of Henderson Promos, and her two dogs, Gatsby and Kona, at the Jersey Shore.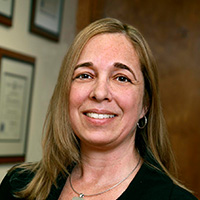 Principal, Davison • Eastman • Muñoz • Paone, P.A.
Christina Hardman O'Neal is a partner in Tax and Estate Planning Department. She is experienced in estate and trust planning, administration, Probate and Chancery litigation and taxation as well as guardianships, zoning and land use, business organizations.
She earned her Bachelor of Arts Degree from the College of New Jersey in 1993 and her Juris Doctor from Rutgers School of Law in 1998, where she also received the Jennifer Smaldone Award for Outstanding work in the Field of Disability Law. She served as the Managing Articles Editor for the Rutgers Race and Law Review and served for two (2) years in Rutgers Special Education Clinic in Newark providing special education legal services to indigent families with special needs children. In addition, Ms. Hardman-O'Neal served as law clerk to the Honorable Donald S. Goldman, Ret. J.S.C. and Glenn A. Grant, J.A.D. Acting Administrative Director of the New Jersey Courts in the Superior Court of New Jersey, Family and Criminal Divisions, Essex County and as an intern in the federal courts for the Honorable William H. Walls, United States District Judge for the District of New Jersey.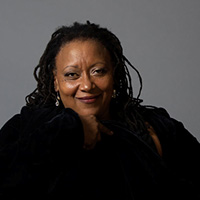 Actress, Founder & President, Big Spoon Productions
Fredi Walker-Browne is best known for creating the role of JoAnne Jefferson in the Pulitzer Prize winning musical RENT which celebrates its 25th Anniversary this year.
Her original play #RENTStories is a featured part of the anniversary celebration. Fredi is a proud Arts Worker and advocate for Arts Workers and Arts Education. She is the Owner of BIG SPOON PRODUCTIONS and the creator of THE PROFESSIONAL SKILLS FOR ACTORS SERIESTM a comprehensive course on the business of Acting. The single IT TOOK A LAW 2 MAKE ME HUMAN from her new album #1PEOPLE-1PLANET will drop in 2021.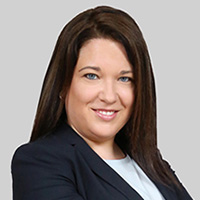 Corinne McCann Trainor, Esq.
Business Litigation Partner, Fox Rothschild LLP
Corinne is a partner at the national law firm of Fox Rothschild, LLP where she handles a variety of complex, high-stakes business and estate litigation matters, from inception through appeal.
Corinne is a trusted advisor to her clients, for whom she develops comprehensive strategies to overcome significant business challenges and crises. Corinne primarily represents and advises clients in the pharmaceutical, oil, transportation, real estate, construction, commercial banking, legal services, insurance and funeral services industries, in all aspects of litigation, appeal and administrative action. With notable experience in NJ federal courts, Corinne assists her clients in matters involving fiduciary duties, partnership disputes, officer and director liability defense, contracts, real estate, construction, trademark and copyright infringement, trade secrets, and constitutional challenges. In particular, she represents businesses and associations as to the constitutionality of state and local statutes and regulations, through administrative action, declaratory judgments, and applications for injunctions. Prior to joining Fox Rothschild, Corinne clerked for Chief U.S. District Judge Garrett E. Brown, Jr., in the District of New Jersey and for Judge Clarkson S. Fisher, Jr. in the Appellate Division of the Superior Court of New Jersey.
Corinne is very active in New Jersey's legal community. She is the current Vice Chair and a former Trustee of the Women in the Profession Section of the New Jersey State Bar Association and has been the Chair of the Federal Practice and Procedure Section, as well. She is a Trustee of the Association of the Federal Bar of New Jersey, a Trustee of the Trial Attorneys of New Jersey (TANJ), and serves as a Master of the Lifland Inn of Court, a federal practice and intellectual property Inn. She has also served on various Committees of the Monmouth Bar Association, including the Professionalism Committee, the Employment Committee, the Diversity Committee and the Unauthorized Practice of Law Committee.
Corinne is dedicated to her Jersey Shore community, where she is currently serving a second term as President of the Jersey Shore Chamber of Commerce, a regional chamber of commerce and one of the largest in the State. She also serves as Chairperson of the Planning Board for the Borough of Brielle. Corinne now lives in Brielle with her husband and their two sons.
Fox Rothschild is a 950-lawyer national law firm with 27 offices that focuses on client service and responsiveness. Its lawyers are bright and creative, and they know how to deliver. Fox lawyers give their clients the focus and service of a boutique – with the reach and resources of a national firm. Fox provides its lawyers with a national stage and equips them with the platform to nurture innovation and drive client success. Individuals and businesses – public, private and nonprofit; startup, family-run and multinational – receive our unwavering commitment to client satisfaction.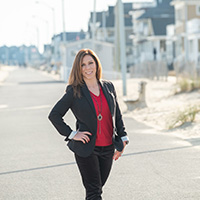 Owner and Agent at Jen Ortiz State Farm
Jen is really excited to be a part of this Women's Conference.  She is the Agent and Owner at Jen Ortiz State Farm in Manasquan, NJ. The thing she loves most about being a State Farm Agent is having conversations that have a real impact in her customer's lives. She helps them make sure all of the things they love, value and work so hard for are protected. Whether it be your family's income or physical assets such as homes, cars and businesses, Jen ensures that when bad things happen, they aren't financially devastating to a customer. Getting to know her customers and explain what risks they face and helping them realize the value of protecting it is very rewarding.
Jen is always curious and driven to learn and grow. Prior to becoming a State Farm Agent, she started her career as a CPA doing corporate audit in NYC at Ernst & Young. The majority of her career she spent undertaking SEC and Internal Management reporting and analysis at various firms. She spent four years at Morgan Stanley, six years at UBS Wealth, and finally four years at Prudential in Annuities and Asset Management.
She knew that after 15 years in corporate finance she wanted something more and began the challenging process to open her own business. Being a State Farm Agent enables her to bring together all of her corporate accounting, finance and management experience, but on her own terms. She moved from North Jersey to the Jersey Shore to start her business in order to have a more direct impact helping her neighbors in New Jersey, New York, Pennsylvania and on her team and her own life.
Jen is also a proud mom to two little boys Knox 9, and Kai 7 and wife to Chris. They live in Brick, NJ. She enjoys getting up early to enjoy her coffee, read and workout prior to beginning all of the crazy days. She believes mindset is so critical to doing your best every day, even though that will look different every day; especially, when you take a huge leap of faith to open your own business right before a global pandemic which created a little extra challenge of juggling a new business remotely and remote learning.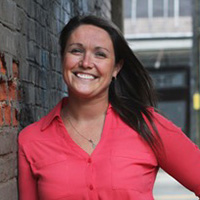 Owner, Is That Gluten Free, LLC
Jessica Baguchinsky has been a sales consultant with Paychex, Inc. for 15 years. She owns a small vacation-rental company, jbBungalows LLC, based out of Beach Haven West, NJ. In addition, Jessica recently started her own consulting company, Is That Gluten Free LLC, with wife and business partner, Melissa Javorek. They are helping businesses and individuals recognize and implement simple and cost-effective solutions to gluten-specific dietary needs.
Jessica most recently served as 1st Vice President of the Jersey Shore Chamber of Commerce, committee chair for both Young Professionals and Women in Business, and is an active Board Member of Family Options Adoption Agency out of Ocean, NJ. She is a founding member of Shore WINS (Women of Integrity Networking Society) and former Board Member and President of local networking organizations Monmouth County Referral Group (MCRG) and Green Bank BNI (former Red Bank chapter).
Before beginning her career at Paychex in 2007, Jessica worked as a high school special education teacher on O'ahu, in Kailua, Hawaii. She attended the University of Delaware, where she earned her Bachelor of Science in Regular and Special Education with a minor in English.
Jessica thrives on creating a community within her network, and is truly excited to help individuals create, execute and achieve their goals – both personally and professionally. By facilitating quality connections and helping others streamline and enhance best business practices, she assumes the role of a trusted advisor while growing her own businesses at the same time.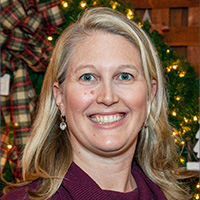 Publisher, Star News Group
Alison Manser Ertl is the Publisher of Star News Group. The local media company has offices in Manasquan and Point Pleasant Beach and prints two weekly newspapers — The Coast Star and The Ocean Star — Night & Day, a monthly magazine, and operates the news web site Starnewsgroup.com.
Alison has been publisher since 2018 and previously served as General Manager from 2006 to 2018. Prior to that she served in various roles throughout the years in the family business.
The Coast Star has been in the Manser family since 1989 under previous Publisher James M. Manser and has served the Monmouth County area since 1877. In 1998, The Ocean Star was launched in the northern Ocean County area with an office in Point Pleasant Beach. In 2014, Star News Group acquired Night & Day Magazine from its previous publisher.
Both weekly newspapers focus on serving the local communities in their coverage area by publishing local news stories on municipal items, police, school, zoning and planning, as well as, all community organizations in each town including in-depth features. Each paid weekly newspaper covers high school and local youth sports and serves as an important advertising vehicle for local and regional businesses. All the latest news of the area is covered daily on Starnewsgroup.com. Night & Day Magazine is a free publication that focuses on entertainment in Monmouth and Ocean counties including features, dining, art, nightlife, day trips, music, shopping and more. Night & Day Magazine also serves as a marketing opportunity for local businesses.
Alison currently serves on the Jersey Shore Chamber Executive Board as Secretary. She joined the Chamber as a Director in November 2019. She has been a member since 2011. She serves as the co-chair of the Marketing Committee, as well as, a member of the Strategic Planning committee. In 2020, Alison was the recipient of the Golden Osprey Award for Excellence in Community Service. Alison has served on the Manasquan Chamber of Commerce's Board of Directors for the past ten years, and as Secretary since 2012. Star News Group holds active memberships on many local chambers in the company's coverage area with the goal of promoting the success of the small business communities in the area. Alison is also a member of Impact 100 Jersey Coast, which is part of a growing international movement to empower women to fund transformational grants to local non-profits in Monmouth and Ocean counties.
Alison is a graduate of Wall High School who currently resides in Brielle with her family. She earned a Bachelor of Arts degree in Media Arts & Design from James Madison University, and a Master's degree in Integrated Marketing Communication from Florida State University.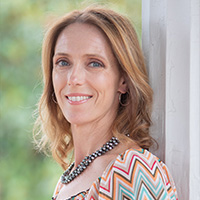 President of Focal Point Business Coaching
Joan Sebring is the President of Focal Point Business Coaching, based in Monmouth county. Joan is a visionary, business coach, profit accelerator, and growth guide who helps women expand their careers—whether they're looking to start a new venture, scale a business, land that promotion, or explore other advancement opportunities. Joan has enjoyed a successful and fulfilling career in a range of leadership roles—both with global Fortune 500 companies and as the head of smaller consulting firms. She's been there and knows what's involved in achieving professional success—the discipline, the skills, the mindset, and the emotional fortitude.
With expertise that spans all aspects of a business—from strategy and operations to finance, culture, and legal, Joan offers a 360 view for problem-solving. When you partner with Joan, you will be heard, treated as a unique individual, and expertly guided towards the professional success you want—in whatever form that takes. She will help you define what success looks like for you—professionally, personally, and financially. Incorporating her vast professional experience, proven methodologies, industry best practices, and you, Joan will customize a solution that will get you real results, fast. Joan will help you achieve your growth goals, financial stability—and perhaps most importantly—contentment in your career.
About FocalPoint
At Focal Point Business coaching, we empower women on their journey to achieve professional success and find their "true north." We understand, as few others can, the challenges that face professional women today as they climb the corporate ladder or start and scale their business. Through our attitudinal learning programs, skills development, and one-on-one coaching, we'll help you discover more about yourself, clarify where you want to go, identify and cultivate which skills you need to get there, and inspire others as you lead towards your vision—with less stress and guilt.
Backed by a robust network of coaches and support systems that boast a range of backgrounds and expertise, we'll help you overcome any hurdle and accomplish any objective. Whether you are a business owner or corporate professional, we will help you be more, do more, have more, know more, and earn more so you can soar to new levels of professional success, settle into financial stability, maintain work-life balance, and, ultimately, find fulfillment in your professional life.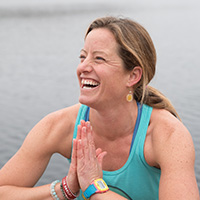 Brighde Dougherty has used play as a means to lead herself, and those she has coached, towards self-empowerment her entire life. She has learned how to harness and teach the natural communication, trust and connection that occurs during physical activity as a vehicle to help individuals and teams perform in flow.
One facet of Brighde's coaching career has been using lacrosse as a platform to teach life skills to middle-school, high school and collegiate female athletes. She designed and coached the first ever lacrosse programs along the New Jersey Shore. She helped build Tri-State lacrosse into one of the premier club programs in the country and was the head coach at St Rose high school. At the collegiate level, Brighde transitioned Pomona-Pitzer College from a club team to a competitive DIII program and worked her way from being the second assistant to the head coach at William Smith College. Her successful growth in all these positions was due to ensuring that the athletes she worked with used their time on the field to discover and develop their personal leadership skills.

Brighde also has a great deal of experience in various areas of experiential education and movement. She completed a 200 hour yoga and meditation training from Luminous Heart Institute and a Social and Emotional Learning In Action course from the Browne Center at UNH. She is the founder of Seneca Lake Surf, a stand up paddle board company focusing on individual and group leadership training. Additionally she volunteers with Operation Beach Head, helping injured veterans rebuild self-esteem through surfing. She also completed a NOLS (National Outdoor Leadership School) course and worked with Outward Bound Los Angeles, designing and implementing team leadership programs focused on self-mastery, communication and community development for struggling teens.

Brighde has a master's degree in leadership from Azusa Pacific University and a bachelor's degree from Hobart and William Smith Colleges. In addition, she holds a reiki certification, is a Juice Plus representative, and is working to be a certified Mind Body Stress Reduction (MBSR) teacher and wellness author.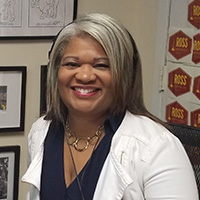 Dr. Jackeline D. Mejias-Fuertes
Regional Director of MOSBDC
Dr. Jackeline D. Mejias-Fuertes serves as the Regional Director for America's SBDC New Jersey, covering Monmouth and Ocean counties (MOSBDC). With over 35 years of combined marketing and entrepreneurship expertise, Jackeline has brought the MOSBDC into the spotlight through her forward-thinking, cutting-edge approach to entrepreneurship. Under her leadership, the MOSBDC has helped multiple businesses grow and has helped the center win numerous awards and national pitch competitions.
She is a seasoned leader and business advisor who wears many hats in and outside of her professional career including business strategist, public speaker, and entrepreneur. She is also a business professor at Brookdale Community College, where she teaches marketing, entrepreneurship, and general business to students. Throughout her career, Jackeline has demonstrated an abiding interest in building rapport with her colleagues and peers by sharing her knowledge, wide experience, and entrepreneurial spirit. Equally impressive is that, as a proud Latina, she is able to do this equally in both English and Spanish.
Jackeline has proven to be a strong leader in her community by supporting youth, women, and businesses through serving as a chairwoman on many boards and committees including the Steering Committee of Achievers of the Red Bank YMCA, the Board of the EMACC Educational Foundation, the BCC Business Advisory Board, and the Girl Scouts of the Jersey Shore, among others. She is a founder of the annual Women Entrepreneurs Rock event.
Jackeline has been the proud recipient of many prestigious awards throughout her time with the MOSBDC for her professional development, her commitment to women's entrepreneurship, and her involvement within the Monmouth and Ocean County communities. She has recently accepted ASBDC's 2021 State Star Award, making her the first Latina to be awarded this award in the 43-year history of the NJSBDC Network. In 2019 she was the recipient of the Hometown Heroes Award and the Community Affairs and Resource Center's Business Leadership Award 2018. She was the inaugural recipient of the Monmouth County Women in Business Award in 2015 and was nominated for the Athena Award the following year. Additionally, in 2014, the MOSBDC received the Silver Gull Economic Development Award under her leadership as regional director. She has also received the NJ Minority Achievers Award (2010),

Jackeline holds a BA from Hunter College, an MBA from Ashford University, and has received her Doctorate in Management from the University of Maryland Global Campus.
When Jackeline isn't busy directing the MOSBDC, she enjoys spending her free time home in Middletown, NJ with her two children and their family dog, Bruce Wayne. She has a passion for adventure, never turning down an opportunity to travel whenever she can. She also enjoys helping her community outside of the MOSBDC through volunteer and charity work.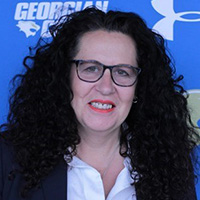 Head Basketball Coach, Georgian Court University
Coach Jasmina ("Jazz") Perazic enters her seventh season as Head Basketball Coach at Georgian Court University after completing four seasons as an assistant with the Monmouth University women's basketball program. Perazic's deserved accomplishments as a coach include:
2021 CACC Coach of the Year
2021 CACC Regular Season Champions
2010 WCAC Coach of the Year
2010 Gazette Newspaper Coach of the Year
2009 WBCA National Coach of the Year (as a high school coach)

Perazic has also had a storied career as a player, earning the following recognitions:

Two-time Olympian
2014 Women's Basketball Hall of Fame Inductee
2007 Legends of the ACC Inductee
2002 University of Maryland Hall of Fame Inductee
1987 World University Games Gold Medal
1983 Retired jersey #4 at the University of Maryland
1983 Kodak All American
1983 ACC MVP
1982 Inaugural NCAA Tournament Final 4
European Championships MVP
World Championships Top Scorer

As these many honors reflect, Perazic is a 1983 graduate of the University of Maryland. The former All-American earned ACC Tournament MVP honors in 1983. Her Terrapin teams won three ACC Championships, advancing to the Final Four in 1982. She was inducted into the University of Maryland Hall of Fame in 2002. A native of Serbia, Perazic was also member of the Yugoslavian National Team from 1980-1992 and a two time Olympian for Yugoslavia. Perazic is also a former MVP of the European Championships and played for the WNBA's New York Liberty (1997).

Perazic was inducted into the Women's Basketball Hall of Fame in 2014.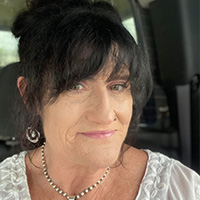 Having enjoyed 43 years as a Stylist and 28 years as a salon owner, with my awesome business partner, I have found my personal fulfillment and success in serving my clients and team members.  With each person, it begins with a firm handshake, a sincere smile, and genuine welcome into a place where clients can enjoy beauty services that make them look and feel better; where team members can grow professionally and personally to realize greater success and fulfillment than they ever imagined.
During these years, Salon Kokopelli has operated in two locations, Brielle and Spring Lake at the Jersey Shore where I have lived my entire life. The salons have had steady growth during most of these years and employed 48 beauty professionals serving approximately 20,000 clients annually. This business has enabled realization of a vision developed over 28 years ago. Salon Kokopelli has received many beauty industry awards and accolades along the way.
My career thus far has been an endeavor to run a successful business and achieve the following outcomes:
Elevate the beauty industry and to demonstrate the value and talent that beauty professionals possess. Our professionals can elevate people's perspective about themselves and improve their well-being. We enable people to leave the salon feeling better and more confident despite challenges from home, work, and from within.
Beginning with the first handshake at the start of a perspective employee interview, the salon conspires to prepare employees to grow over time into master level professionals. This preparation includes constant growth in technical skills, improving personal growth, learning how to interact with clients, how to make clients feel taken care of, how to grow individual revenues, and instill confidence that with hard work a team member can achieve a fulfilling career and six figure income.
By focusing on operating a successful business, we provide a dependable place and environment for team members to thrive and be proud of, where team members are committed to the salon's success, and where employees know the business always has their back. The most important outcome of all is providing a place for our clients to be treated well at first interaction, receive excellent beauty services, and leave the salon better then when they arrived.
Given all that the beauty industry has provided to me, my clients, and my staff, it gives me great joy to give back to the industry and all the people who joined me in the endeavor to realize our vision.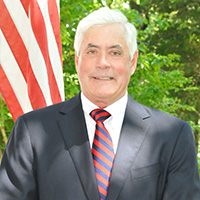 Edward H. "Ned" Thomson III (born 1953) is an American Republican Party politician who has represented the 30th Legislative District in the New Jersey General Assembly since August 2017. Thomson had previously served as mayor of Wall Township.
Born in Neptune City, New Jersey, Thomson grew up in Avon-by-the-Sea, New Jersey. Thomson attended the New Jersey Institute of Technology, where he majored in actuarial science, and the College of Insurance, majoring in business administration. He served from 1995 to 2017 as a trustee of the New Jersey Public Employees Retirement System. He served on the Wall Township Board of Adjustment from 1990 to 1997 and on the township's Planning Board from 1997 to 2007 and again from 2013 to 2017. He served on the Wall Township Committee from 1998 to 2008, and was chosen by his peers to serve as mayor in 2002 and 2005. Thomson is president of E.H. Thomson and Co., which administers pensions for third party firms.
Thomson currently serves the General Assembly as Republican Whip and on the Special Committee on Infrastructure and Natural Resources, and the Regulated Professions, State and Local Government, and Telecommunications and Utilities Committees.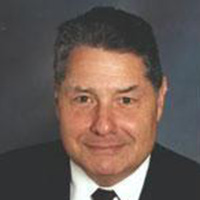 Senator Robert W. Singer represents the 30th District in the New Jersey State Legislature. The 30th District is comprised of parts of Ocean and Monmouth Counties.
Senator Singer is in his thirty-fourth year in the New Jersey State Legislature. The Senator serves as Deputy Minority Leader in the New Jersey Senate for the 2020-2021 legislative session. Prior to this leadership role, the Senator served as Republican Conference Leader.
The lawmaker is also the senior ranking member of the Senate Health, Human Services and Senior Citizens Committee and is a member of the Senate Transportation Committee. He is a former member of the Senate Higher Education Committee.
In addition to those legislative committee responsibilities, recent commission appointments for Senator Singer include the New Jersey Commission on Science, Innovation and Technology. Senator Singer is also a member of the New Jersey- Israel Commission.
Senator Singer also served as a member of the Lakewood Township Committee for thirty years, retiring in 2010.
Furthermore, Senator Singer's civic affiliations include Vice- Chairman of the Ocean County Board of Health and a Member of the Board of Directors of the Monmouth-Ocean Development Council.
The Senator is married and has four children.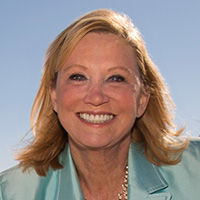 Five Star Realtor, Diane Turton Realtors
Patricia ("Pat") Mayer has been a resident and community leader at the Jersey Shore for over 30 years. Before launching her very successful residential real estate career with Diane Turton, Sea Girt, Mayer worked for over 20 years at AT&T and Lucent Tech./Bell Labs as Director of Operations, Marketing and Project Management. She also served as the Vice President of a successful marketing and training company.
Mayer reinvented herself in 2003 when she affiliated with Diane Turton. Mayer attributes her success in real estate to her keen ability to understand her clients' needs and her dedication to helping her clients achieve their goals in purchasing or selling a home. Mayer's results-driven successes have been amply recognized. She has earned recognition by NJ Magazine's annual state-wide survey as a FIVE STAR REALTOR for Client Satisfaction for 11 consecutive years. Mayer has also earned the following accolades:
FIVE STAR REALTOR: 2021-2011 (only 81 out of 80K realtors)
NJ REALTORS® Circle of Excellence Award PLATINUM 2020 (2020-2012, 2010)
JSCC Golden Osprey Award Business Excellence 2015
Mayer has also been consistently recognized as the Top Producer, Top Salesperson, and Top Lister for the Diane Turton, Sea Girt office. Mayer is one of the only Seller Residential Specialists (SRS). A Seller Representative Specialist (SRES) and an Accredited Staging Professional®, Mayer studies the trends that affect the local real estate markets to optimally position her clients in the marketplace. Mayer attributes her success to her extensive marketing and sales experience coupled with her drive for excellence, which she believes gives her a competitive edge.
Mayer is a grateful cancer survivor and a resident of Sea Girt. Born in Bayonne Mayer is devoted to the Jersey Shore Community. She is on the board of directors of Women's Irish Heritage Jersey Shore and the Jersey Shore Chamber of Commerce. She also serves on the American Cancer Society Golf Fundraising Committee, and she is a member of the Monmouth County Association of Realtors, the New Jersey Association of Realtors, the National Association of Realtors and the Elite Team of Realtors with World-Wide reach.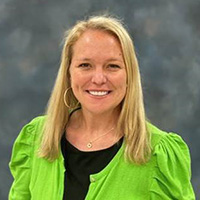 Athletic Director and Supervisor of Extracurricular Activities, Manalapan High School
Beth English is currently the first female Athletic Director and Supervisor of Extracurricular Activities (SECA) at Manalapan High School. She has been part of the Freehold Regional High School District for the past 20 years, serving as an English teacher and coach of multiple sports at Freehold Township High School. She graduated from Villanova University in 2001 and earned her Master's Degree in Educational Leadership from Rowan University in 2019.
During her tenure in the district, she has coached fifty-eight seasons in five different sports, and many of her teams have won multiple divisional and state sectional titles. In addition, she has earned Coach of the Year Awards numerous times from the Star-Ledger and Asbury Park Press. In 2018, she was honored with the Somerset Patriot Baseball Positivity in Coaching Award, and in 2019 she was named "Teacher that Rocks" by NJ WRAT radio station. She also represented the district in 2020 when she was named Monmouth County Teacher of the Year. In addition to coaching, she also served as a Student Government advisor and has participated in countless new district initiatives and events. She also created a female athletic mentorship program at Freehold Township High School called The Patriot FAM.
As a career educator, she is conscious of the ever-changing world and how it impacts the needs of her students. During her years in education, she has been fortunate to have incredible mentors, met life-long friends, learned life lessons, and grown as a person and an educator. In her new role as SECA, she will bring the same passion and energy that has been the foundation of her career in education.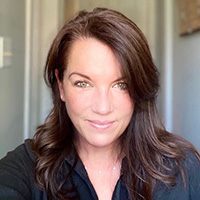 Marketing Manager & Mentor, Monat
Patty Camme is a married mother of two adult children, Karlee and Tony. Patty and met her husband Anthony when they were just 16 and have been together ever since.
Patty grew up in New York and moved to New Jersey to raise her family 30 years ago.
She is a self-proclaimed community organizer who takes great joy in giving back to any organization or individual in need. Since the early age of 16, Patty has had her hands in volunteer work, whether it was buying gifts for the underprivileged families around the holidays or donating food to the local food pantry. In 2001 she created a nonprofit in her community serving the less fortunate youth and homebound senior citizens through an organization called Miles of Smiles.
In the aftermath of hurricane Sandy, Patty joined forces with the Police Athletic League and participated in the demolition and cleanup of several homes up and down the Jersey shore. 
Patty is currently a 5th Thursday cook for a local supper club in point Pleasant that serves over 250 meals each week to local families in need.  
At an early age Patty started her business career and managed a million-dollar retail store in New York. 
She then took time off to raise her children and once they became somewhat independent she went back to work as an office manager for a dental practice.  
Her love of all things business led her to dive into direct sales. Patty is currently a marketing manager in a direct sales business with a team of over 200 men and women with sales at $1 million yearly. Her business has given her the platform to empower men and women to step out of their comfort zone to enrich their lives through personal development, financial improvement and social interaction. 
Four short months ago, Patty was able to fulfill a lifelong dream of opening a brick and mortar store in downtown Point Pleasant Beach, Pop Up Picnics by She Shed. The She Shed is a community eatery where people get to connect over a social meal in a warm and inviting space.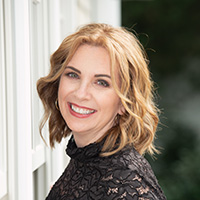 Kellyann Skorupski is co-owner of Chores NJ, the premier lifestyle management company of the Jersey Shore, located in Wall Township. The community-based business works with clients throughout the state of New Jersey helping them organize and manage the details of their lives.
Chores' company motto of "Live Life. We'll do the rest." reflects Kellyann's penchant for helping others and giving back, which is evident by the work within her community and the charities she has helped through her volunteerism and philanthropic endeavors. She has organized and facilitated charitable events, participated in PTO's and is a member of the board of directors for the Jersey Shore Chamber of Commerce (JSCC), serving as the chairwoman of the "Summer Kickoff" event for the Chamber. She is also the co-chair of the JSCC Osprey Awards committee for the past few years. Kellyann was also a Leading Women Brand Builder, Intrapreneur & Entrepreneur Finalist in 2016 and 2017 for the group "Leading Women Entrepreneurs & Business Owners" as noted in New Jersey Monthly magazine.

Adding to the already long list of extracurriculars, Kellyann volunteered with the American Cancer Society (ACS) for a decade and was Chairperson for the American Cancer Society's Relay for Life of Wall Township for 7 years. Having also served on the Jersey Shore Golf Classic Committee, the Tides of Change Gala Committee and the Corporate Leadership Council, she has had a lifetime's worth of experience in planning events of all kinds, which translates well to planning parties and events for Chores' clients.

In addition, she has organized numerous charitable fundraising events for those close to her battling cancer and within her own community. She has worked in corporate America for both Fortune 500 companies and privately held companies in manufacturing, insurance, property management, small business and hospitality before owning her first business, a Jazzercise franchise for 18 years.

In her rare free time, Kellyann enjoys traveling, reading, and exercising or spending time with her husband, John, and her children, Abigail and John.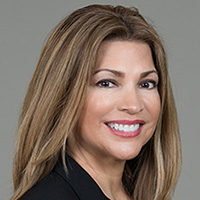 Owner, Valerie Barba General & Cosmetic Dentistry
From the serene, relaxing, and luxurious setting of her office in Manasquan, NJ, Dr. Valerie Barba and her exceptional team have served the local Jersey Shore community for the past 15 years.  Gleaning from her experience over the past 35 years in practices in California, New York and New Jersey, she and her team created an unsurpassed patient experience with state-of-the-art technology and care that not only soothes and inspires, but sets the foundation for optimal overall health and wellness.
A southern California native, Dr. Barba earned a Bachelor of Science degree in psychobiology and her Doctorate of Dental Surgery at the University of California at Los Angeles (UCLA).  She is a member of the Academy of General Dentistry (AGD), the Jersey Shore University Medical Center Continuing Education Study Club, the Gordon Christensen International Study Club, the American Dental Association (ADA), the American Academy of Cosmetic Dentistry (AACD), the American Academy of Clear Aligners (AACA) and the New Jersey Dental Association (NJDA).  She is also now honored as a Fellow of the AGD.
Married for 35 years and blessed with four children and two grandchildren, Dr. Barba enjoys family life and prioritizes wellness in mind, body and spirit.  The continual journey of learning remains important, and having run marathons in the past, health and fitness do as well.  Her music ministry at St. Peter's Church in Point Pleasant Beach as a Leader of Song and choir member is especially fulfilling.  And serving the community on the Board of Directors of the Jersey Shore Chamber of Commerce is exceptionally gratifying. Dr. Barba was awarded the 2016 Business Excellence Award by the Jersey Shore Chamber of Commerce and was acknowledged by the Senate and General Assembly of the State of New Jersey for this accomplishment.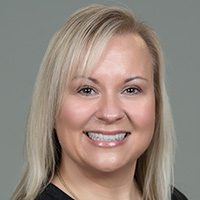 It is my duty to oversee the office, keep it running smoothly, and complete all requests so that Dr. Barba can provide state-of-the-art dentistry to our patients.
This includes heading-up special projects, training new staff, continued training of existing staff, and financial coordination. My favorite part of my job is helping our patients achieve optimal dental health, whether it is by holding their hand during a procedure, making their treatment affordable for them, or just being an ear to listen to them. I have been married to my wonderful husband for 26 years, and we have three beautiful children. I enjoy exercising, being a teacher's helper for CCD, and spending time with my family!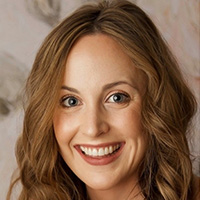 Registered Dental Hygienist
I have been a dental hygienist for 5 years and worked in the dental field for a total of 10 years. I am compassionate, able to out my patients at ease and ensure a positive dental experience.
I love my career as a dental hygienist and consider all of our patients as family.  In my spare time, I love spending time with my husband Craig, our daughter Ciana and dog Maggie. I also enjoy running and going to Disney World.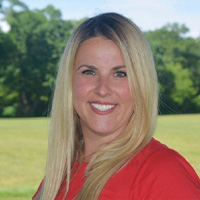 Educator, Belmar Elementary School
Erin Mangan's professional journey is dedicated to a lifetime of service. In 2004, Erin graduated from Pace University in Pleasantville, New York with a dual degree, Bachelor of Arts in Applied Psychology/ Human Relations and a Master in Science in Counseling. Soon after, Erin enrolled in graduate school at Long Island University Rockland Graduate Campus to pursue her passion for education. In January 2008, Erin was awarded her Master of Education in Childhood Education and Special Education. She holds certificates for New Jersey Teacher of Students with Disabilities and New Jersey Elementary School Teacher in Grades K-5. Erin has been employed as an educator at Belmar Elementary School since April 2008 and currently teaches second grade. Erin is also a licensed realtor at The Gallery Residential Brokerage in Spring Lake.
Erin had the pleasure of serving her community as a member of the Wall Township Board of Education. She was the chairperson of the BOE public relations committee, member of the curriculum and instruction committee, liaison to the Wall Township Community Alliance, and member of the WTEA Health and Safety Committee.
In January of 2021, Erin took an oath of office as Wall Township Committeewoman. She is the Recreation Chairperson as well as the township liaison to the Board of Education and library. Erin founded the newly formed Women's Leadership Committee of Wall Township. The committee hopes to educate, inspire and encourage women to take leadership roles professionally and personally. The committee offers services such as networking, mentoring, community outreach and educational programs.
Erin and her husband Garrett reside in Wall Township and have three daughters, Bridget, Ryleigh and Cassidy.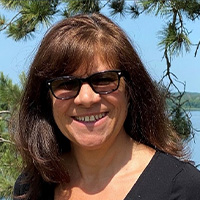 Director of Marketing, Government & Corporate Accounts
Erica is dedicated to ensuring that the needs of government offices and schools are served through contracts offering competitive pricing and the latest and greatest technology. Throughout her 25+ year Sharp career, Erica has deftly navigated evolving technology, changing government administrations, and shifting budgets. She now oversees a team that manages pricing, bid-and-response initiatives, contract marketing, and contract management for all of Sharp's government and major account clients. Most of her team's focus is squarely on responding to statewide or national account opportunities, and if and when Sharp is awarded a contract, the efforts to service those relationships. She is passionate about protecting the environment and spearheaded the development of Sharp's zero waste toner recycling program.
Erica is a recognized leader in the industry and has been rewarded for designing and implementing strategic direction. She was named 2019 Woman of Influence by The Cannata Report, a leading industry publication, and most recently received the Legendary Leadership award from Sourcewell, a national cooperative organization dedicated to serving government, educational and non-profits.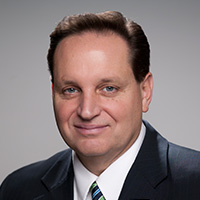 Director of Customer & Community Relations, New Jersey Natural Gas
Tom is the Director of Customer and Community Relations for New Jersey Natural Gas (NJNG). He is responsible for community outreach, manages the NJNG Charity and is the liaison with the New Jersey Board of Public Utilities.  He and his staff handle numerous programs ranging from home ownership and energy assistance to volunteer and educational initiatives throughout NJNG's service area.
With a B.S. in Architecture from the Catholic University of America in Washington DC, Tom started with NJNG over thirty years ago in the facilities management area before heading up the company's newly formed Economic Development Department in 1995.  In 2000, Tom was asked to head up the company's Customer and Community Relations Department and he truly enjoys this work.  Tom serves on over 20 nonprofit boards and numerous committees in the Monmouth, Ocean and Morris County areas. 
Tom is also involved in the community through various activities such as NJNG's volunteer programs, mentoring programs and educational programs.  He Hosts a cable TV program called "SCAN's Community Connections" and can often be heard on local radio shows. Tom appreciates the blessings that come from working for a civic-minded company with a great staff and talented and dedicated community partners.
Tom and his wife Regina purchased and restored the childhood home of Stephen Crane, who authored the "Red Badge of Courage," and established a museum and community program venue in the home located at 508 Fourth Avenue in Asbury Park.  This provided the opportunity to learn firsthand the complexities associated with forming a nonprofit along with other challenges such as grant writing, restorations, event planning, etc. 
Tom and Regina are blessed with three wonderful children, Tom Jr., Christopher and Olivia.  They volunteer often and feel privileged to be able to help make life a little easier for those in need and appreciate all who lend a hand to help others.
Sponsorship Opportunities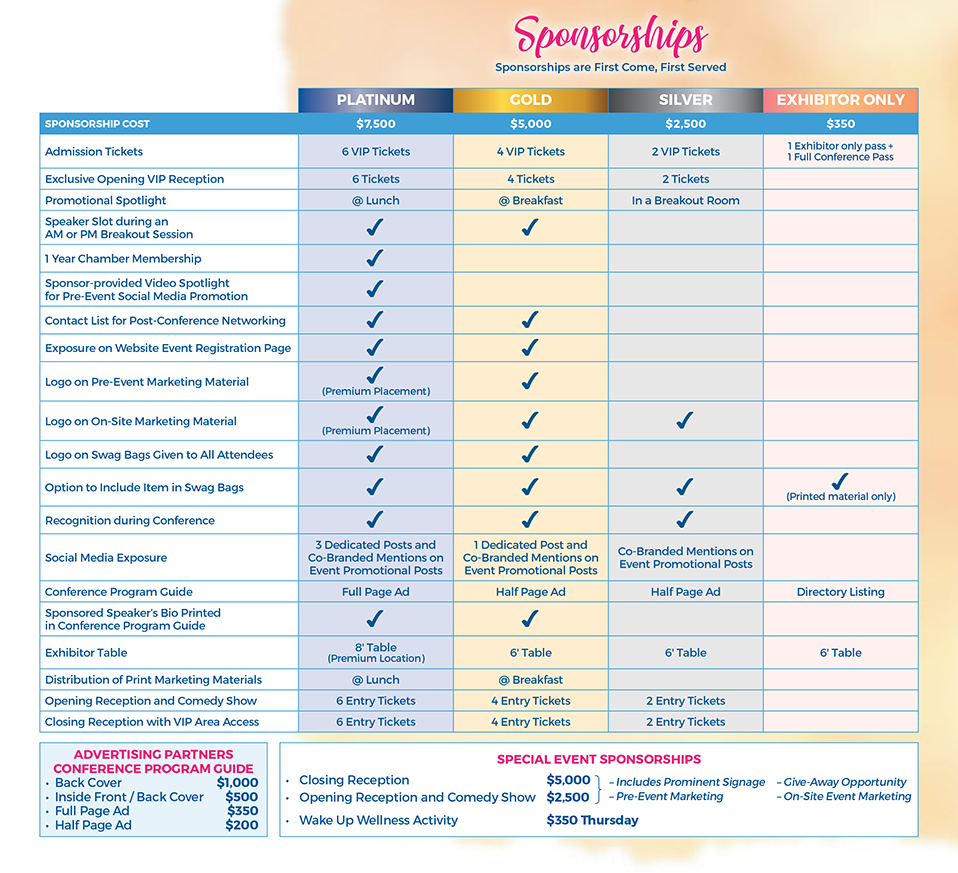 Registration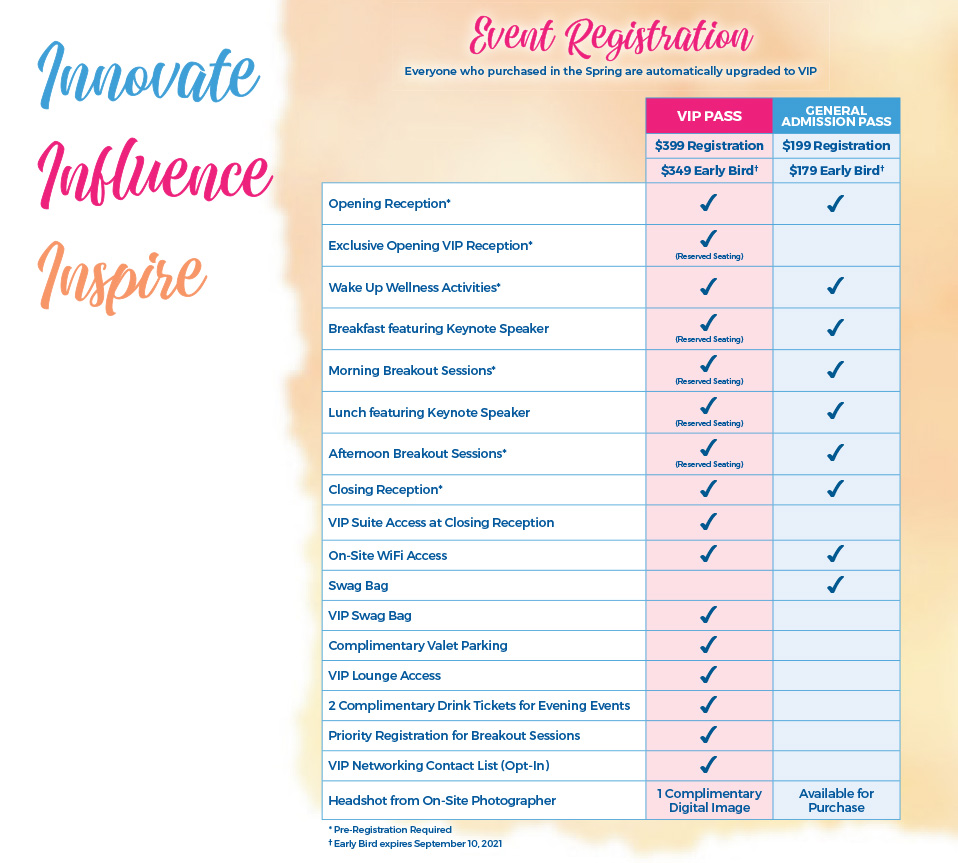 Program
AM KEYNOTE –

INNOVATE,

INFLUENCE,

INSPIRE:

Kim Guadagno

---
PM KEYNOTE –

INNOVATE,

INFLUENCE,

INSPIRE:

Allison Ertl, Publisher, Star News Group, in conversation with Caroline Manzo: American Television Personality, Entrepreneur & Author: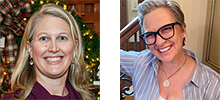 Caroline Manzo is an American television personality, an entrepreneur and an author and she's no stranger to telling it like it is. Caroline gained notoriety on Bravo's "Real Housewives of New Jersey," as well as her own spinoff show, "Manzo'd with Children," but she's been telling it like it is as a Brooklyn-born Jersey Girl for her entire life. Local publisher Alison Manser Ertl will talk to Caroline about her experiences with innovation, influence, and inspiration and dive into some of the popular themes from her book "Let Me Tell You Something."  Attendees will also have the chance to join the conversation during the "Ask Caroline" Q&A session.
---
Influence: Diversity, Empowerment and Representation.
Statistics demonstrate that women, especially women of color, are underrepresented in elected office. This bipartisan panel will discuss the importance of representative participation in the political process, from voting to advocacy to creating equitable and meaningful policies. This group is ready to have the tough and candid conversations about why stereotypes are perceived as hurdles; why "allyship" should not be just a buzzword; how social media keeps changing the landscape; why civility matters for everyone in the public space; how financing affects the spheres of influence; and why mentoring and sponsoring are essential to achieve a meaningful and representative balance in our elected and appointed offices. If you believe that simply having a seat at the table is no longer important enough, this Panel will teach you how to be a meaningful voice in your community and why it is important to make an impact.
Moderator: Corinne McCann Trainor, Esq., Partner, Fox Rothschild LLP

Speakers:

Senator Robert Singer
Senator Vin Gopal
Assemblyman Ned Thompson
Deputy Mayor Amy Quinn, Asbury Park
Laura Matos, Managing Director & General Manager, Kivvit
Jeanette Hoffman, President, Marathon Public Affairs
---
Innovate: Building a Freelance Career
Fredi Walker-Brown will provide a step-by-step guide through a series of business, administrative and life skills that can make the difference between an "aspiring" arts worker and a "working" artist. This mini-workshop will impart professional skills that are equally instructive for arts workers, independent contractors and consultants.
Introduction: Kellyann Skorupski, Co-owner of Chores NJ

Speaker: Fredi Walker-Brown, Actress, Founder & President, Big Spoon Productions

---
Innovate: Scaling on Up
Do you want to grow and to do it exponentially? Are you focused on turning your vision into a reality? Our panel will discuss the steps businesses need to take to scale up. They will teach you to identify and overcome the most common challenges concerning financing, refining workflows and processes, embracing and boosting your internal culture, building your team and empowering management for successful growth while maintaining operational control. Think big!
Moderator: Christina Hardman-O'Neal, Esq., Partner, Davison Eastman Munoz Paone P.A.

Speakers:

Jim A. Paone, II, Esq., Managing Principal, Davison Eastman Munoz Paone P.A.
James S. Vaccaro, CEO and President, Manasquan Bank
Danielle Wolowitz, Owner, Shore Business Solutions
Jackeline Mejias-Fuertes, Director Small Business Development Center, Brookdale Community College
---
Inspire: Saving Radio City Music Hall – A Dancer's True Story
At last, the true story of how Radio City Music Hall, the Art Deco masterpiece and one of New York City's iconic cultural landmarks, was saved from demolition. Nearly 40 years later, Rosemary Novellino-Mearns, dance captain of the legendary Radio City Music Hall Ballet Company during the 1970s, tells the amazing story of how she motivated a small group of dedicated colleagues and friends to join forces, challenge the Rockefeller establishment and, against all odds, save the "Showplace of the Nation."
Introduction: Jessica Baguchinsky, Owner, Is That Gluten Free, LLC?

Speaker: Rosemary Novellino-Mearns, Author, Lyricist, Playwright & Retired Dancer

---
Inspire: Doing Good and Doing Well
Our esteemed panel will discuss how they have reinvented themselves as business leaders to overcome challenges or to simply start something new. The panelists will share why supporting their communities and causes is deeply personal, immeasurably rewarding, and inextricably intertwined with their professional successes.
Moderator: Thomas Hayes, Director of Customer & Community Relations, NJNG

Speakers:

Pat Mayer, Five Star Realtor, Diane Turton Realtors
Fallon Schultz, Curator, The Gottlieb District
Kristina Henderson, CEO, Henderson Promos
---
Influence: Motivating Future Leaders
Learn the secret to motivating future leaders from three sports coaches, who motivate young people every day to be the best that they can be. The panelists agree that the key is positivity and authenticity. Coach "Jazz" will reapply excerpts of her Hall of Fame speech to inspire you to confidently walk onto the basketball court of life, to take that court for yourself. Then, Beth and Brighde will provide a "post-game breakdown" of Coach Jazz's lessons to help you develop your own coaching philosophy. These positively positive people will share how confidence, empowerment, emotional intelligence, and effective listening could help you recognize life's key turning points, harness your inner-strength and catapult to the next level.
Speakers:

Jasmina ("Jazz") Perazic, Head Basketball Coach, Georgian Court University
Brighde Dougherty, Owner, Flo Leadership Academy
Beth English, Athletic Director and Supervisor of Extracurricular Activities, Manalapan High School
---
Innovate: Courageous Acts of Entrepreneurship
Be a boss. Entrepreneurs are willing to work hard and to accept a certain amount of uncertainty for a great reason: to make their dreams come true. Although the panelists have varied experiences, common themes will emerge through this informative and insightful conversation to help you understand exactly what inspired these people to open their own businesses. These trailblazing women seized control over their desire for independence when they started building their own castles, each with a focused mindset, a supportive community, and a courageous heart.
Introduction: Jessica Lombardi, Investors Bank
Moderator: Joan Sebring, Business Coach, Focal Point

Speakers:

Jennifer Ortiz, Owner and Agent, Jen Ortiz State Farm
Patty Camme, Owner, She Shed
Sheryl L. Paynter, Lead Lender Relations Specialist & Lead Economic Development Specialist, SBA
Mary Ball, Owner, Salon Kokopelli
---
Influence: Running (Struggling) Through Life
Women are healthier when they pour from a full cup. Dr. Valerie Barba, D.D.S. and her colleagues will highlight how an integrated approach to health and wellness serves women well, as they warmly prepare the crowd for Mrs. Space Cadet's "liked" and "shared" fitness journey.
Erin Azar, better known as Mrs. Space Cadet on TikTok, Instagram, YouTube and Facebook, will demystify the mystery of a real life social media influencer. Erin single handedly transformed her quiet life as a wife and mom of three to a brand ambassador. Erin will discuss how she began documenting her "one step at a time" attitude with her GoPro. Erin's commitment to her fitness goals has done more than just influence. The documentation of her journey to complete a marathon before they take the finish line down has garnered over 650,000 followers on social media, and her videos have been viewed millions of times. Erin has created a community while challenging the "Instagram Model" norm by revealing her authentic self, and the world has embraced her.
Introduction:

Dr. Valerie Barba, Owner, Valerie Barba D.D.S.
Inga Potenza, Office Manager, Valerie Barba D.D.S.
Heather Panella, Registered Dental Hygienist, Valerie Barba D.D.S.
Speaker:

Erin Azar a/k/a "Mrs. Space Cadet"
Activities
OPENING RECEPTION AND COMEDY SHOW

Headlining Jeff Norris
Featuring Renee DeLorenzo
Hosted by Art "Bacardi Ardi" Wolfarth, Owner, Wiseguy Promotions
WAKE UP WELLNESS

Walk on the boardwalk
Rain or shine, at 6:00 am
C

LOSIN

G RECEPTION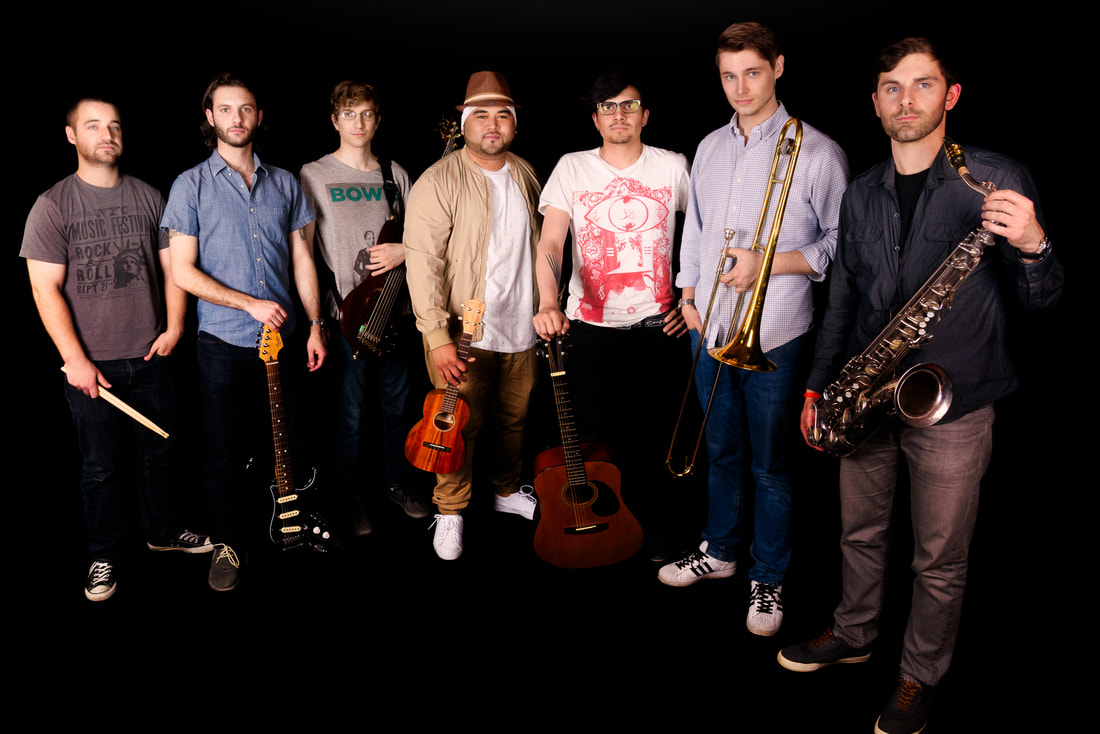 Steadily building a reputation as one of the most consistently crowd-pleasing live acts on the East Coast for the past six years, The Suyat Band delivers high-energy hits from yesterday and today with rock-solid musicianship and warm-hearted Aloha spirit.
Led by its namesake, Hawaiian-born Matthew Suyat, a champion at the Apollo Theater and American Idol Top 24 Finalist, the band has performed at such historic venues as NYC's BB King's, Stephens Talkhouse, NJ's Wellmont Theater, and have also been a regular presence at Jersey Shore venues such as The Seashell, The Osprey, Bar Anticipation, and many wedding venues throughout New Jersey, Pennsylvania, New York, Virginia, Illinois, Maryland, Delaware, New Hampshire, California and more.