Overview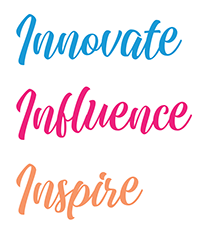 The Jersey Shore Chamber of Commerce invites you to save the date for its first ever Jersey Shore Women's Conference to be held at the Berkeley Oceanfront Hotel in Asbury Park, New Jersey on November 17-18, 2021. The Conference will bring together Jersey Shore leaders in business and industry, committed to advancing women and commerce. This year, we will focus on the power to INNOVATE, INFLUENCE AND INSPIRE. Business and community leaders have risen to the occasion presented during the past arduous and historic year. At the Conference, we will honor and educate from the hard lessons learned when women have met the moment and risen above and beyond presented challenges. We will take away inspiring and practical advice that we can all use to elevate our own businesses, careers, and lives.
We also hope you seize this extraordinary opportunity to BE A SPONSOR of this event. Make an impact and help us inspire our community. Your involvement will provide meaningful participation and highlight your commitment to our collective mission. Our lineup of visionaries is growing and includes: Kim Guadagno – CEO and President of Fulfil; Caroline Manzo – American Television Personality, Entrepreneur & Author; and Rosemary Novellino-Mearns – Author, Lyricist, Playwright & Retired Dancer.
The energizing content in this beautiful setting will be the perfect opportunity for relationships and partnerships to form.
Conference Speakers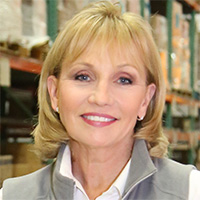 CEO and President of Fulfill
In May 2019, former Lt. Governor Kim Guadagno became the first President and CEO of Fulfill, formerly the FoodBank of Monmouth and Ocean Counties in New Jersey.
Before the pandemic hit New Jersey, Fulfill provided 12 million meals per year and wrap around services to the estimated 136,000 food insecure at the Jersey Shore. Since March 13, 2020, Kim has overseen the FoodBank's response to the pandemic including the delivery of 10,884 more meals per day than during the same time in 2019; providing more than 3.2 million more meals than ever before seen at the Jersey Shore – more than Sandy – more than the 2008 recession. Fulfill has been recognized as one of the top ten non-profits in New Jersey and has received Charity Navigator's highest ratings for ten years running.
Before the Foodbank, Kim served eight years as New Jersey's first Lieutenant Governor and its 33rd Secretary of State. As Lieutenant Governor, Kim was an advocate for businesses statewide, creating an effective infrastructure for economic growth and job creation. She was also responsible for Elections, Travel and Tourism and roughly 300 other programs and commissions.
Kim is currently a partner at the firm of Connell Foley, where she specializes in criminal and commercial law. She has been a criminal lawyer and a federal and state prosecutor for more than three decades. She also taught at Rutgers Law School for six years.
Kim also served as the first woman Sheriff of Monmouth County, New Jersey supervising a law enforcement agency of 650 and serving more than 630,000 residents before being elected Lt. Governor.
The Lt. Governor is an honors graduate of both American University, Washington College of Law, and Ursinus College. She has received numerous honorary degrees for her work and is on a number of public and private non-profit and for-profit boards.
Kim is married to retired Judge Michael Guadagno and has three sons: a Captain in the United States Air Force who is a Fighter pilot deployed to the Middle East; a Dartmouth Graduate working in finance in New York City; and a 20 year old who is studying at a technical school post high school.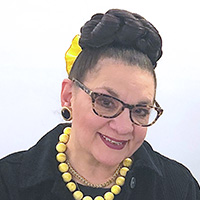 Rosemary Novellino-Mearns
Author, Lyricist, Playwright & Retired Dancer
Listed among the "Great Women of Rockefeller Center", Author, Retired Dancer, Lyricist, & Playwright. Rosemary's career began in Radio City Music Hall's Ballet Company where she danced for 12 years and became the Dance Captain.
In 1978, she was elected President of "The Showpeople's Committee To Save Radio City Music Hall."
Author of the book SAVING RADIO CITY MUSIC HALL : A Dancer's True Story, she reveals her amazing David and Goliath battle to save that magnificent Art Deco theater.
As a result of her book, Rosie is featured in the new award winner documentary GOING ATTRACTIONS: The Definitive Story of The Movie Palace directed by April Wright.
After leaving the Music Hall, she worked with Broadway choreographer/director Tony Tanner at Westbury Music Fair and her final professional dancing was in the touring Company of Michael Bennett's "BALLROOM" where she was a featured dancer in the role of Marie.
Since retiring from the dance world she has become a lyricist with her composer husband William Mearns who she met on The Great Stage at Radio City Music Hall where he was a soloist singer.
Jointly they have written the score for "EBENEZER" based on "A Christmas Carol," "A PATCH OF LIFE," based on "Mrs. Wiggs Of The Cabbage Patch," and "THE HAUNTED BOOKSHOP."
Rosie also has a Blog page: "Read What Rosie Wrote" featuring some of her published Non Fiction Short Stories.
Web Site: SavingRadioCityMusicHall.com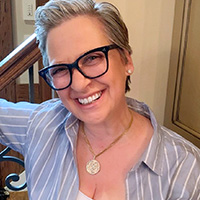 American Television Personality, Entrepreneur & Author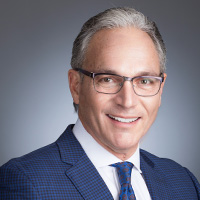 CEO and President, Manasquan Bank
James S. Vaccaro is Chairman, President and Chief Executive Officer of Manasquan Bank, a $2.3 billion dollar mutual banking organization founded in 1874. Manasquan Bank currently operates from fifteen offices and branches located in Middlesex, Monmouth and Ocean Counties, New Jersey.
Prior to joining Manasquan in 2012, Mr. Vaccaro served as executive vice president and chief operating officer for SpringPoint Senior Living, New Jersey's leading provider of not-for-profit senior house and healthcare.
While he has worked in other fields, the majority of Mr. Vaccaro's career has been as a leader within the banking profession, with more than thirty five years of experience in the industry.
He served as chairman, president and CEO of Central Jersey Bancorp, parent company of Allaire Community Bank and Monmouth Community Bank, which he helped found in 1998. From 1982 to 1995, Mr. Vaccaro was employed by Central Jersey Bank and Trust Company and served in various capacities including executive vice president, treasurer, CFO and member of the board of directors.
A leader in both civic and philanthropic organizations, Mr. Vaccaro is a member of the Board of Trustees of, RWJ/ Barnabas Health and a member of the Board and former Chair of Monmouth Medical Center. He is former Chairman of the Board for Visiting Nurses Association of Central New Jersey, a member of the Board of Trustees of Monmouth University and sits on the advisory board of Interfaith Neighbors and the leadership council of Prevention First. He also is t past Chair of the Board of Directors of New Jersey Bankers Association and currently remains on the Board. He is a member of the Board of Directors of Four Springs Capital, LLC, .
In 2013 Mr. Vaccaro was the recipient of the Monmouth University Distinguished Business Leader Award and in 2007, the Long Branch Chamber of Commerce honored Mr. Vaccaro with the Louis G. Libutti Community Service award for exceptional leadership, professional achievement and stellar record of community service.
Mr. Vaccaro received a BS in economics from Ursinus College and earned a PMD certification from Harvard Graduate School of Business.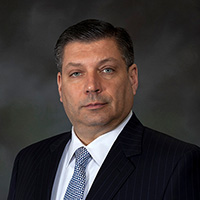 Managing Principal, Davison • Eastman • Muñoz • Paone, P.A.
Jim Paone is chair of the Business Law and Litigation Department. He is an experienced litigator with extensive state and federal court experience and has been designated by the New Jersey Supreme Court as a Certified Civil Trial Attorney. He is a frequent speaker on Civil and Trial Practice matters.
Jim's practice concentrates on commercial, corporate, construction and general liability matters. His wide client base ranges from local closely held businesses to Fortune 100 clients.
Jim currently serves as a Special Ethics Master for the Office of Attorney Ethics. He is also a member of the Defense Research Institute (Construction, Employment, Government Liability and Trial Committees).
He has previously served as:
Chair of the District IX Panel of the New Jersey Supreme Court's Ethics Committee (2006)
President of the Monmouth Bar Association (2011-2012)
President of the Board of Trustees of Autism New Jersey (2008-2012)
Prior to joining Davison, Eastman & Muñoz, Jim was a partner with Carton & Faccone in Avon, N.J. He received his B.A. from Washington & Lee University in 1986 and his J.D. from Seton Hall University School of Law in 1989, where he served as the Director of the University's School of Law Moot Court Competition.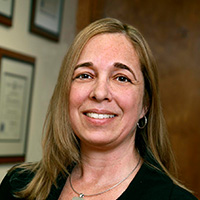 Principal, Davison • Eastman • Muñoz • Paone, P.A.
Christina Hardman O'Neal is a partner in Tax and Estate Planning Department. She is experienced in estate and trust planning, administration, Probate and Chancery litigation and taxation as well as guardianships, zoning and land use, business organizations.
She earned her Bachelor of Arts Degree from the College of New Jersey in 1993 and her Juris Doctor from Rutgers School of Law in 1998, where she also received the Jennifer Smaldone Award for Outstanding work in the Field of Disability Law. She served as the Managing Articles Editor for the Rutgers Race and Law Review and served for two (2) years in Rutgers Special Education Clinic in Newark providing special education legal services to indigent families with special needs children. In addition, Ms. Hardman-O'Neal served as law clerk to the Honorable Donald S. Goldman, Ret. J.S.C. and Glenn A. Grant, J.A.D. Acting Administrative Director of the New Jersey Courts in the Superior Court of New Jersey, Family and Criminal Divisions, Essex County and as an intern in the federal courts for the Honorable William H. Walls, United States District Judge for the District of New Jersey.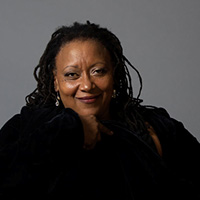 Actress, Founder & President, Big Spoon Productions
Fredi Walker-Browne is best known for creating the role of JoAnne Jefferson in the Pulitzer Prize winning musical RENT which celebrates its 25th Anniversary this year.
Her original play #RENTStories is a featured part of the anniversary celebration. Fredi is a proud Arts Worker and advocate for Arts Workers and Arts Education. She is the Owner of BIG SPOON PRODUCTIONS and the creator of THE PROFESSIONAL SKILLS FOR ACTORS SERIESTM a comprehensive course on the business of Acting. The single IT TOOK A LAW 2 MAKE ME HUMAN from her new album #1PEOPLE-1PLANET will drop in 2021.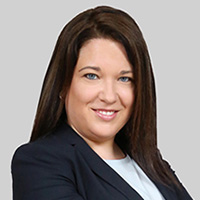 Corinne McCann Trainor, Esq.
Business Litigation Partner, Fox Rothschild LLP
Corinne is a partner at the national law firm of Fox Rothschild, LLP where she handles a variety of complex, high-stakes business and estate litigation matters, from inception through appeal.
Corinne is a trusted advisor to her clients, for whom she develops comprehensive strategies to overcome significant business challenges and crises. Corinne primarily represents and advises clients in the pharmaceutical, oil, transportation, real estate, construction, commercial banking, legal services, insurance and funeral services industries, in all aspects of litigation, appeal and administrative action. With notable experience in NJ federal courts, Corinne assists her clients in matters involving fiduciary duties, partnership disputes, officer and director liability defense, contracts, real estate, construction, trademark and copyright infringement, trade secrets, and constitutional challenges. In particular, she represents businesses and associations as to the constitutionality of state and local statutes and regulations, through administrative action, declaratory judgments, and applications for injunctions. Prior to joining Fox Rothschild, Corinne clerked for Chief U.S. District Judge Garrett E. Brown, Jr., in the District of New Jersey and for Judge Clarkson S. Fisher, Jr. in the Appellate Division of the Superior Court of New Jersey.
Corinne is very active in New Jersey's legal community. She is the current Vice Chair and a former Trustee of the Women in the Profession Section of the New Jersey State Bar Association and has been the Chair of the Federal Practice and Procedure Section, as well. She is a Trustee of the Association of the Federal Bar of New Jersey, a Trustee of the Trial Attorneys of New Jersey (TANJ), and serves as a Master of the Lifland Inn of Court, a federal practice and intellectual property Inn. She has also served on various Committees of the Monmouth Bar Association, including the Professionalism Committee, the Employment Committee, the Diversity Committee and the Unauthorized Practice of Law Committee.
Corinne is dedicated to her Jersey Shore community, where she is currently serving a second term as President of the Jersey Shore Chamber of Commerce, a regional chamber of commerce and one of the largest in the State. She also serves as Chairperson of the Planning Board for the Borough of Brielle. Corinne now lives in Brielle with her husband and their two sons.
Fox Rothschild is a 950-lawyer national law firm with 27 offices that focuses on client service and responsiveness. Its lawyers are bright and creative, and they know how to deliver. Fox lawyers give their clients the focus and service of a boutique – with the reach and resources of a national firm. Fox provides its lawyers with a national stage and equips them with the platform to nurture innovation and drive client success. Individuals and businesses – public, private and nonprofit; startup, family-run and multinational – receive our unwavering commitment to client satisfaction.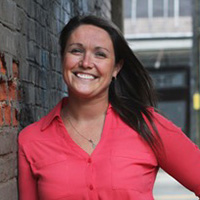 Owner, Is That Gluten Free, LLC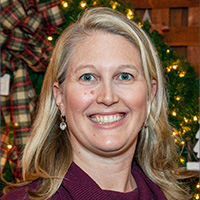 Publisher, Star News Group
Alison Manser Ertl is the Publisher of Star News Group. The local media company has offices in Manasquan and Point Pleasant Beach and prints two weekly newspapers — The Coast Star and The Ocean Star — Night & Day, a monthly magazine, and operates the news web site Starnewsgroup.com.
Alison has been publisher since 2018 and previously served as General Manager from 2006 to 2018. Prior to that she served in various roles throughout the years in the family business.
The Coast Star has been in the Manser family since 1989 under previous Publisher James M. Manser and has served the Monmouth County area since 1877. In 1998, The Ocean Star was launched in the northern Ocean County area with an office in Point Pleasant Beach. In 2014, Star News Group acquired Night & Day Magazine from its previous publisher.
Both weekly newspapers focus on serving the local communities in their coverage area by publishing local news stories on municipal items, police, school, zoning and planning, as well as, all community organizations in each town including in-depth features. Each paid weekly newspaper covers high school and local youth sports and serves as an important advertising vehicle for local and regional businesses. All the latest news of the area is covered daily on Starnewsgroup.com. Night & Day Magazine is a free publication that focuses on entertainment in Monmouth and Ocean counties including features, dining, art, nightlife, day trips, music, shopping and more. Night & Day Magazine also serves as a marketing opportunity for local businesses.
Alison currently serves on the Jersey Shore Chamber Executive Board as Secretary. She joined the Chamber as a Director in November 2019. She has been a member since 2011. She serves as the co-chair of the Marketing Committee, as well as, a member of the Strategic Planning committee. In 2020, Alison was the recipient of the Golden Osprey Award for Excellence in Community Service. Alison has served on the Manasquan Chamber of Commerce's Board of Directors for the past ten years, and as Secretary since 2012. Star News Group holds active memberships on many local chambers in the company's coverage area with the goal of promoting the success of the small business communities in the area. Alison is also a member of Impact 100 Jersey Coast, which is part of a growing international movement to empower women to fund transformational grants to local non-profits in Monmouth and Ocean counties.
Alison is a graduate of Wall High School who currently resides in Brielle with her family. She earned a Bachelor of Arts degree in Media Arts & Design from James Madison University, and a Master's degree in Integrated Marketing Communication from Florida State University.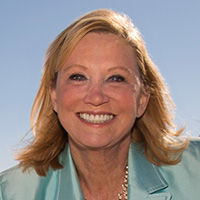 Five Star Realtor, Diane Turton Realtors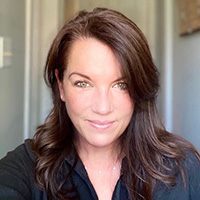 Marketing Manager & Mentor, Monat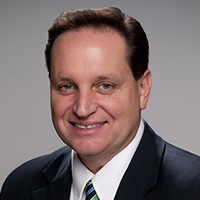 Director of Customer & Community Relations, New Jersey Natural Gas
Sponsorship Opportunities